Porcelain Veneers - Dentures PEI - Family Dentistry
Smiling can be an inconvenience if you are suffering from issues such as misaligned teeth, damaged teeth, missing teeth, and discoloured teeth. If you are not pleased with your current smile because you find the visual appearance of your teeth to be unappealing, then the most suitable option for you are dental veneers. Crafted using materials such as composite resin or porcelain, dental veneers are a tooth coloured solution for your aesthetic and cosmetic dental issues. We are pleased to offer porcelain veneers as part of the services we provide under the umbrella of cosmetic dentistry. 

Porcelain veneers are not only visually pleasing, they are also designed to treat worn out, cracked, or severely damaged teeth. If you have gaps in your mouth, that have been left by missing or decayed teeth, then porcelain veneers can ensure that those gaps are filled.We will guide you through the process of obtaining your own set of porcelain veneers. It starts with a dental visit, where we will provide a comprehensive plan catered to your specific need and situation. The next step is to prepare your tooth for the procedure, where we will reshape the surface of the tooth. An impression or mould of your tooth will then be taken to a lab, where a custom veneer will be made. The final step is placing the veneer on your tooth, where it will be polished and bonded, to ensure a sturdy and stable fit.

If you are interested in exploring porcelain veneers, please call to arrange a consultation.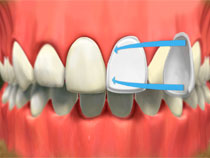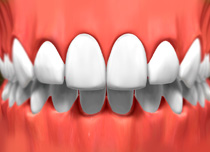 Last Updated On
2020-07-07